Connect Buncombe Greenway Web Design & SEO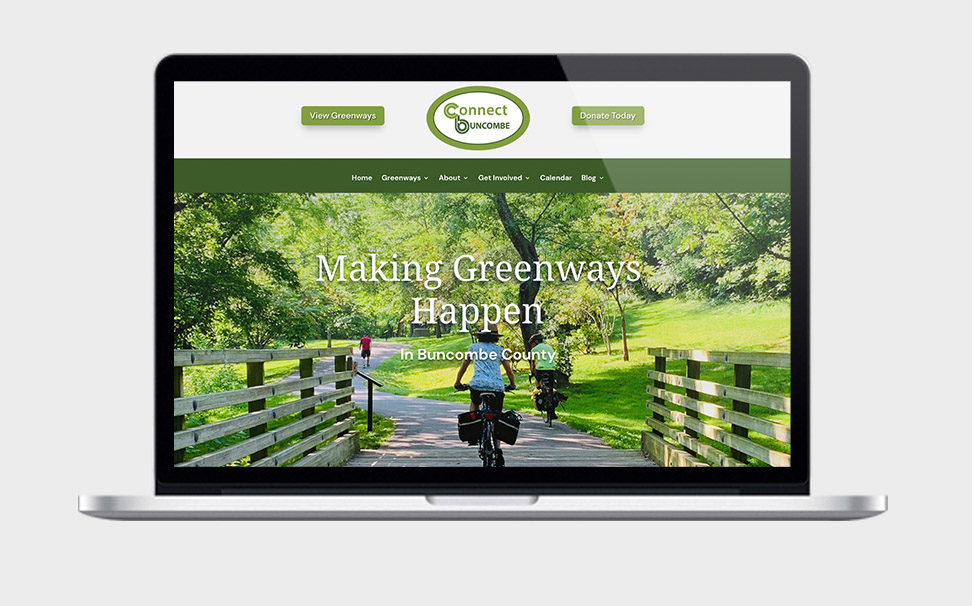 Project Description
Introducing a brand new website for Connect Buncombe! This WordPress website organizes the 12 greenways in Buncombe County along with trail maps, location details and much more!
The site includes information on greenway construction, resources on how to get involved, online donations an active blog and a calendar of events. This project included a design revamp and page title/meta description implementation for SEO.
Connect Buncombe is an all-volunteer, nonprofit organization supporting the growth of greenways in Buncombe County. Through advocacy, awareness campaigns, volunteer events, strategic partnerships, and direct funding, Connect Buncombe works to ensure Buncombe County meets its greenway-related goals as outlined in the county's Comprehensive Plan. 
Project Details
Client Connect Buncombe
Date April 2021
Skills Web Design, SEO
View connectbuncombe.com
"We hired Lauren to replace an existing, very dated website. Did an awesome job, in a very timely manner, and didn't show any frustration with direction from five different people, Very responsive with additional ongoing changes. Highly recommended!"
– Scott D. Connect Buncombe
RECENT WORK