Content Updates
Take the task of updating your website off your to-do list.  LR Design specializes in content, image, and style updates so you don't have to.
Plugin Maintenance
Updating your website's plugins is important to your site's performance and security.  I take care of updating your plugins when needed so you don't have to.
Analytic Reporting
Watch your traffic grow with Google Analytics reporting.  These reports include top keywords, your conversion rates, and more.
The ongoing maintenance of your website is critical to the longevity of your site's life.  Maintenance not only keeps your site fresh and up-to-date but also acts as an insurance policy.  Without backups and a security system in place, your website could be vulnerable and ultimately lead to downtime.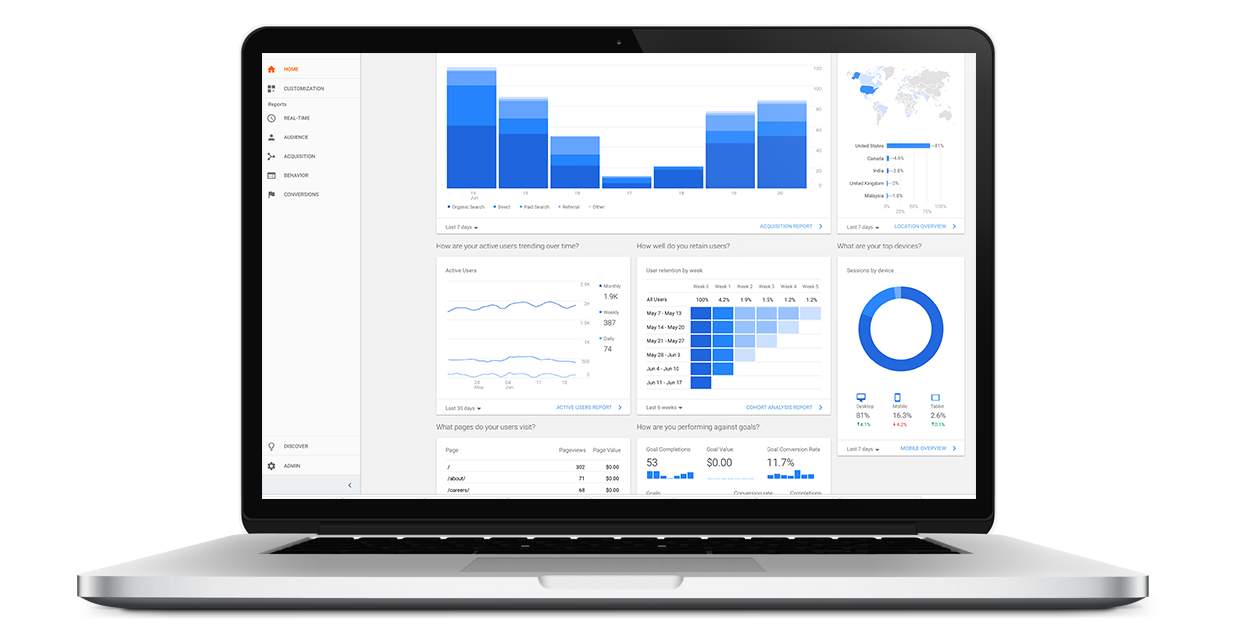 Hosting
Set up and run your website's hosting on a trusted platform.
Support
LR Design & Marketing is here to keep your website running at it's best.
Plugin Maintenance
Keep all plugins up to date and avoid the potential of site downtime.
Backups
Backup your website regularly so you can restore it at a drop of a hat.
Security
Protect your website from hackers and malware. All access monitoring.
Webpage Updates
Need to update content, images, or styles from time to time? Leave it to me.
Analytic Reports
Track your website's performance with analytic/traffic reporting.
Core & Theme Updates
Update your Wordpress platform and theme to keep your website running perfectly.
WORDPRESS WEBSITE MAINTENANCE PLANS.
Packages below reflect prices based on a 6-month contract. All maintenance plans can also be customized to fit your needs. Contact me to learn more.
Daily Backups

Plugin & Theme Updates

WordPress Core Updates

Premium Security Monitoring

Monthly Status Reports

Uptime Monitoring

Speed & Performance Monitoring

SEO Keyword Tracking

Additional Support Hours

SEO Blog Writing/Content Updates (1 post per month or regular updates needed)
Daily Backups

Plugin & Theme Updates

WordPress Core Updates

Premium Security Monitoring

Monthly Status Reports

Uptime Monitoring

Speed & Performance Monitoring

SEO Keyword Tracking

1 Additional Support Hour

SEO Blog Writing/Content Updates (1 post per month or regular updates needed)
Premium Plus
Maintenance Plan
Daily Backups

Plugin & Theme Updates

WordPress Core Updates

Premium Security Monitoring

Monthly Status Reports

Uptime Monitoring

Speed & Performance Monitoring

SEO Keyword Tracking

2 Additional Support Hours

SEO Blog Writing/Content Updates (1 post per month or regular updates needed)